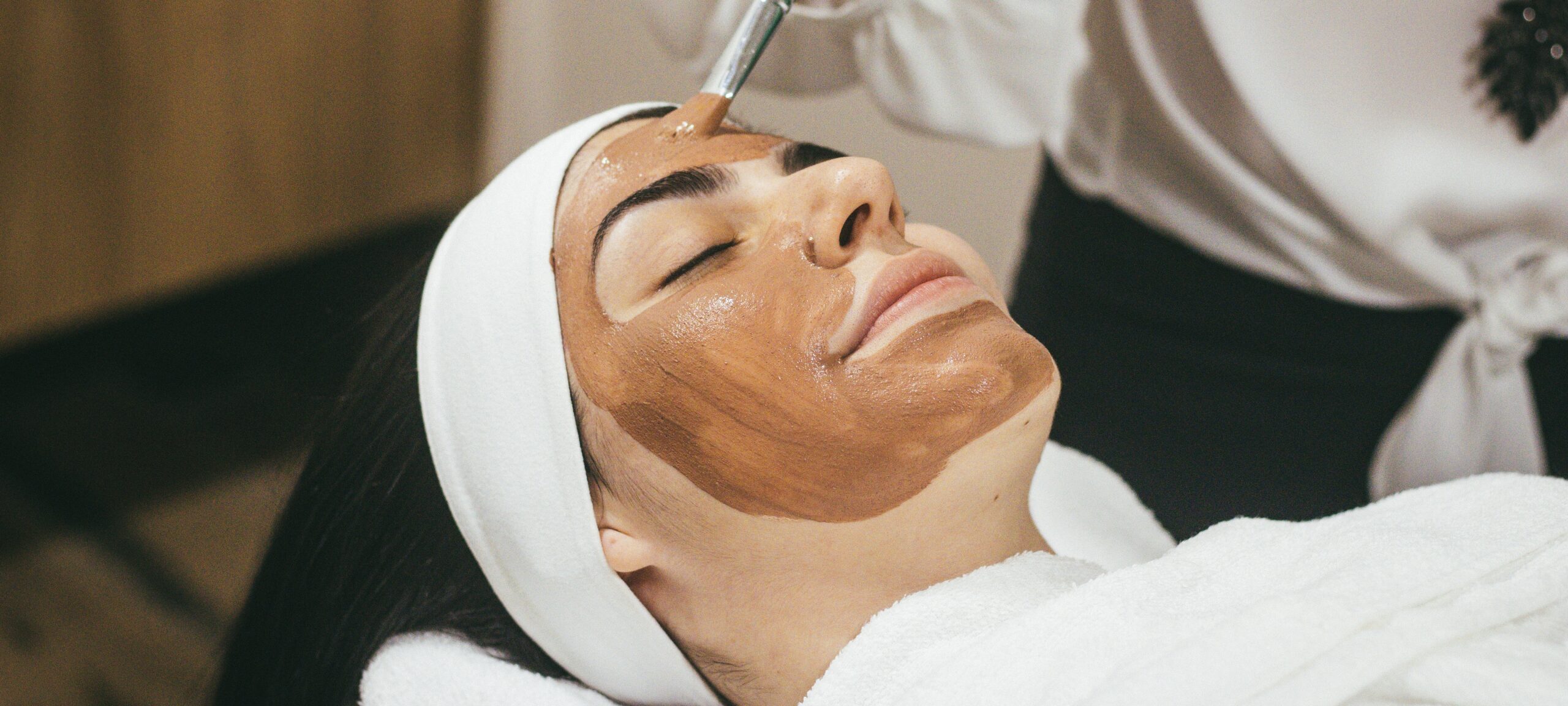 — facials MENU —
*SEASONAL TREATMENTS*
Please check our Seasonal Specials page for our current limited time offerings!
Anjou Custom Face — 60 MINS
$110 /
INCLUDED WITH MEMBERSHIP
The Anjou Custom facial is personalized with active ingredients specifically fit for your skin. This facial specifically addresses concerns such as premature aging and wrinkling, sun damage, acne, loss of vitality, tone and radiance. Includes double cleansing, exfoliation, masque, deep hydration, and upper body massage.
The Works — 75 min
$150
Give up the daily grind for pure devotion to your well-being. This luxurious facial places special focus on overworked eyes, lips, neck, décolletage, and even includes polishing attention to arms and elbows. This includes facial cupping and gentle massage to promote a healthy lymphatic flow… and Glow! Perfect before a big event or a reboot. *Men, please shave for successful cupping results. 
HI BROW RITUAL — 90 MIN
$185
Take 'The Works' facial to the next level with brow wax and a Hair & Scalp Revitalizer (featuring gua sha). This uber-relaxing selection of services will be so rejuvenating, you will feel transformed!
Facial Time — 
25 min
$30
Get personal digital face time with our licensed estheticians! Includes consultation, in-depth Q&A, discussing your challenges and goals, and a customized recommendation. Bring your questions, photos and list of current skincare products, we'll figure it out! Includes 15% off your first facial! 
Guassage Facial — 
60 min
$130
Our gentle gua sha + facial sculpting massage treatment. Designed to visibly firm and contour face while stimulating blood circulation, promoting detoxification while providing muscular relief for a seriously relaxing experience. Excellent for those seeking detoxification and anti-inflammatory results. *Not recommended for those currently using injectables or fillers 
Nano Light — 
60 min
$150
Not as deep as micro-needling, this treatment has zero downtime while improving the appearance of wrinkles, shrinking pore size, clear acne, scars, hyperpigmentation, and improving overall skin tone and texture. A hyaluronic acid serum is applied before nano needling, followed by a calming application of CBD serum and LED light. *Consult with esthetician when determining nano or micro-needling procedure. Not recommended for those with rosacea or cystic or hormonal acne. 
Cellular Renewal — 
60 min
$125
Our recommended facial for all skin types softens fine lines, smooths blemishes, and reveals radiance. This results-oriented facial layers antioxidant-rich arctic berry, lingonberry seed oil, and hibiscus seed extract with hyaluronic acids, collagen-boosting peptides, and re-mineralizing vitamins. Deep exfoliation and gentle resurfacing to leave you looking instantly younger. Suitable for sensitive skin types. 
Refresher Facial — 
30 min
$70
Our express facial with three focuses (please state which focus you would like at time of booking): 1) Mascne and congestion,  2) Skin recovery for dehydrated, burnt, tired or irritated dermis, 3) Personalized peel (need cellular turnover and fresh skin ASAP!) 
CBD Gelplane — 
75 min
$125
A combination of dermaplaning and nano-needling, this treatment infuses hyaluronic acid and calming anti-inflammatory CBD serum into your dermis boosting volume, elasticity, minimizing fine lines, scarring and imperfections. *not recommended for skin with heavy acne, or texture, or rosacea.
Dermaplane — 
30 min
$80
This is a stand-alone service. If you would like to add Dermaplane into a facial please specify when booking (and see our Enhancement options below for pricing).
Dermaplane gently scrapes and sloughs off dead skin cells and vellus hair (peach fuzz) with a medical-grade scalpel. Removes cellular buildup and clears pores. Great for glowy, smooth, hairless skin. Lasts approx. 3-4 weeks. *not recommended for skin with heavy acne or rosacea. 
BACK FACIAL — 30 min
$70
Balance and decongest hard-to-reach back. Prone to clogged pores, acne, and dehydrated skin – this customized treatment addresses issues with deep cleansing, exfoliation, extraction, steam, masque, and hydrating light massage. Includes dry brushing (clear skin only).
—

ENHANCEMENTS

—
Enhance your facial with some extra attention — some of our enhancements require extra time, please check with our front desk when booking if time is available for your enhancement.
DERMAPLANE — $50
Add into your facial extra exfoliation with Dermaplane. Removal of vellus (peach fuzz) hair and dead skin cells. Your skin will feel baby soft! This is an add-in option, but we also offer it as a stand-alone service. Please see our menu above for pricing and specify when scheduling.
HAIR & SCALP REVITALIZER WITH GUA SHA
 — 
$22
A must for Bend's dry climate. Transforms hair and scalp and promotes hair growth with a powerful serum blend suited for all hair types. Applied with a gua sha comb for a bonus scalp massage. Profoundly relaxing while hydrating your hair.
LED NAP — 
15 MIN $35
LED phototherapy can increase circulation, accelerate tissue repair, kill acne bacteria, decrease inflammation, improve skin tone, texture and clarity, as well as ease stiffness. Add on this LED and nap to beauty!
MICROCURRENT — 
15 MIN $25
The "instant facelift"! Natural lifting and reduction of sagging skin all without downtime. More effective than facial cupping, you'll see results in minutes.
FACIAL CUPPING — 
15 MIN $22
Lipid-rich CBD serum reduces redness and inflammation. Great for reducing effects of allergies and skin frequently exposed to outdoors. Cupping can be substituted with micro-current upon request.