He needs some pampering, too! 
We've got a few other ideas up our sleeves for things that man in your life will love. Read on for gift ideas!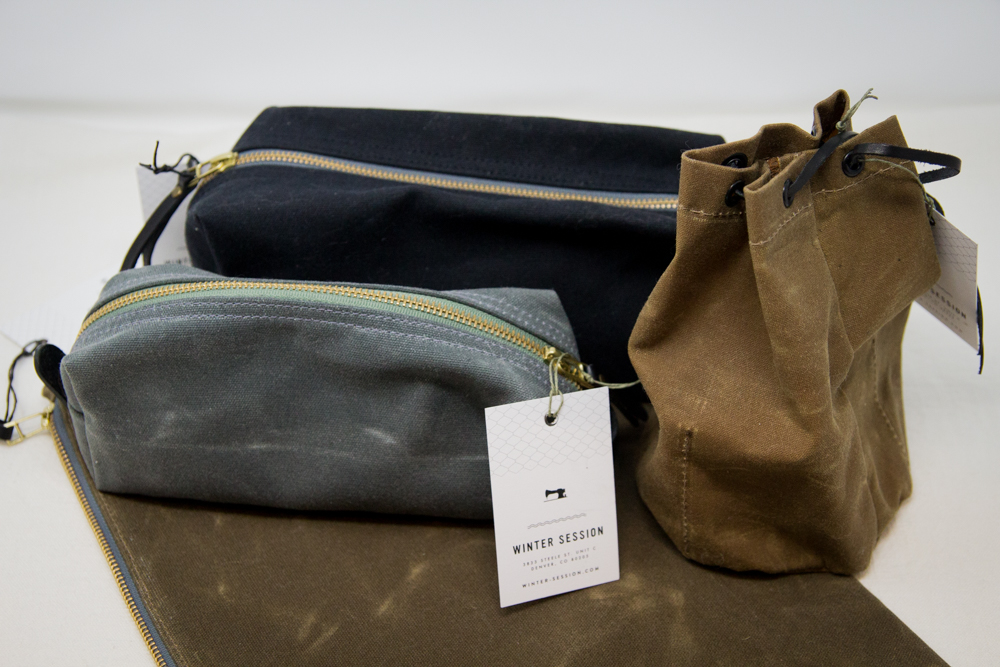 Winter Session waxed canvas totes
These gorgeous accessories from Winter Session would suit his rugged style perfectly. Choose from a tablet or small computer size, a drawstring bag, and two sizes of Dopp kit style bags. The waxed canvas looks and feels like it could stand up to anything, and the neutral colors are a sure win for any taste (we might steal a few for ourselves!)
Double Down Massage
This intensive double massage package is perfect for the athlete or just a highly active man around the house – but really anyone would benefit from this series of two massages.
Start with a 60-min Anjou Body Relaxation massage which includes hot stone accents and soothing, long strokes. Then, rehydrate with coconut water and do some therapeutic contrasting using our steam room, shower and hot sand sauna to prepare your body for an intense full-body treatment (contrast therapy guide is provided).
Next, enter your second massage; a 60-min Deep Tissue massage with high-grade, CBD-infused oil. This is a highly therapeutic, results-oriented process that will ease tension and soreness and may include cupping and gua sha. At the end of the treatment, we also offer a probiotic kefir drink to hydrate and satiate!
Note: Allow four hours to prepare, complete and relax post-experience — he'll be blissed out!
180 min $235 – book now

Couples Massage
Does a massage sound good, but know you want to experience it with your sweetie? Our Dynamic Duo massage is for you and your dearest:
Relax alongside your sweetheart, this customized treatment is suited to to what your body needs most that day, and it is  truly indulgent, with hot towels and a heated jade stone finish that melts tight muscles and soothes busy minds. Complete with a lemongrass-ginger truffle and champagne. 60 mins $180 – book now / 90 mins (includes foot polish) $260 – book now
Other Men's Services:
Anjou Spa offers a variety of other services specifically designed to treat his skin, ease his tension and make him look polished. We even have a spa menu for Him! From nail treatments to skin and beard grooming, take a look and pick out what you think he'd love best. When in doubt, a gift card always brings a smile.
Call us at (541) 241-8454 to schedule your next treatment or book online. Consider home goods, organic self-care products, and other gems when shopping our Welcome Boutique at our new location of 1835 NW Pence Lane, Suite 120, off NW Shevlin Park Road. Read Anjou Spa Reviews here, and learn more about our Anjou Bend Spa Membership too.