Adopt-a-Caregiver Program at Anjou Spa!
Anjou Spa has been diligently working to honor the caregivers of our community through our Adopt-a-Caregiver program.  If you haven't heard about our program, it's a little way we are saying THANK YOU to our frontline healthcare workers with gift baskets and spa days.
Since the COVID-19 pandemic began here in March, our frontline healthcare workers and hospital staff have fought for all of us. They've worked long hours and have sacrificed their own well-being, safety, and time with their families to keep us safe and healthy. We are giving back to these brave professionals, and you can help!
Caregivers' hard work takes a toll on their mental and emotional health, along with causing tired backs, legs, feet, dry faces (from PPE), and skin. Profiled caregivers are gifted a mini spa day with two complimentary treatments, our Refresher Facial and Sweet Relief Massage. We're also setting them up with care baskets full of skincare and body care products that are specific to their own needs. Profiled caregivers also receive one-on-one Zoom consultations from our estheticians and massage therapists to instruct them on how to best apply products for maximum relief and self-care. These care baskets are valued at $500+ dollars each. Your donations help us make more care baskets for more caregivers.
Let's introduce you to our Profiled Caregivers for Spring!
Michele Africa has been an ICU nurse for over 12 years, and she absolutely loves it:
"I have never wished for a different career since I started.  I meet amazing patients.  Hearing about the lives and stories, I learn from all my patients.  My coworkers are amazing. We have a great team and feel honored to work with them."
Outside of work, Michele loves to play outside and enjoy all that Central Oregon has to offer. She enjoys running, hiking, bike paddling, backpacking, skiing and especially rowing. She goes back east to Vermont every summer to coach rowing.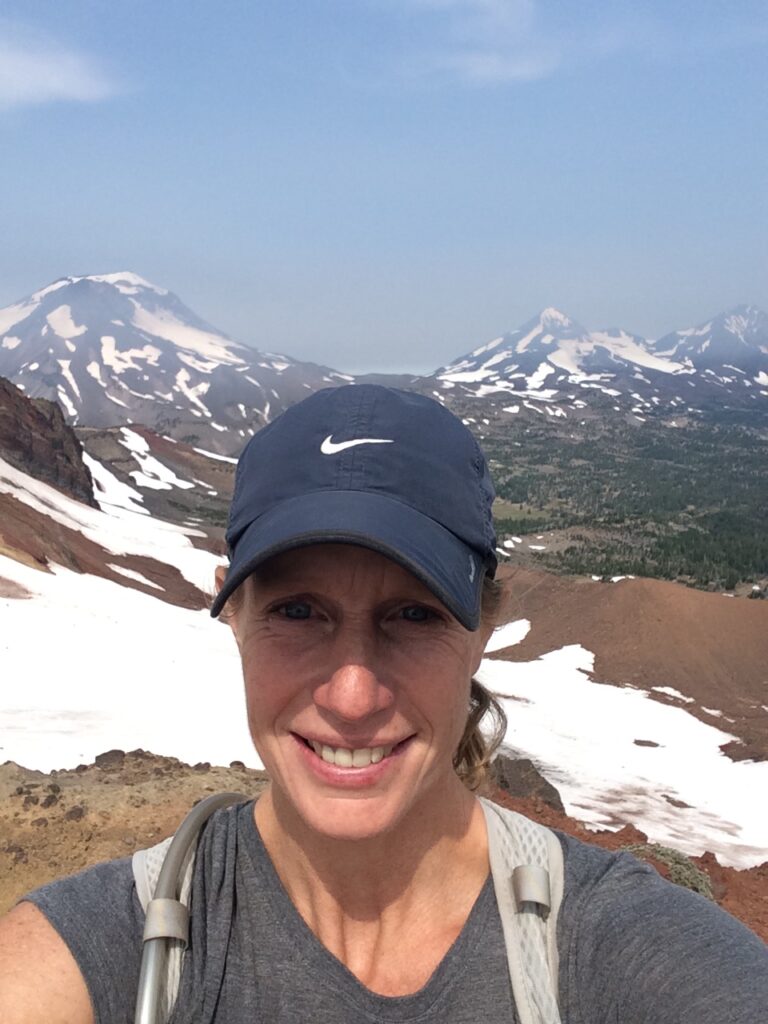 Kathy Minar Kathy is one of those hardworking ladies that always pushes self-care to the back burner, so we're excited that we can help her get some spa time! Kathy worked nights on the Medical Unit at St. Charles for years, and now she works as a nurse in professional development to help other nurses advance professionally. She loves this very rewarding work! 
Kathy shared that all the protective gear and handwashing has definitely taken a toll on her skin and hair which means pampering and hydration as definitely needed. 
When Kathy is off duty, she loves being outside and painting. She has an active life with her kids and keeping her ranch running. She loves her family and has struggled during the pandemic with the effects it had on her own family (she has a high school Senior that had a tough year with so many events canceled) as well as the lives of her patients whose families couldn't visit them.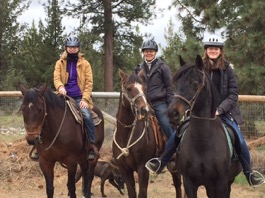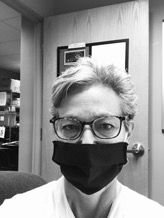 These are just a couple of the courageous caregivers we will provide care packages to this Spring. More are being selected and we will continue to update you about this program! You can help out by buying an online gift card here. Choose the "Adopt-a-caregiver" template and email to "info @anjouspa.com". Directions are here. You may also donate in-person upon checkout at Anjou by adding a few dollars to your order. All donations will go toward care packages and consultations. Our most generous contributors will have their names displayed on our 'Adopt-A-Caregiver' chalkboard at the spa! Please give today so we can say 'thank you' to those who have given so much to us during this pandemic, and to let them know we have their backs as much as they have ours.
How are they chosen?
Adopted caregivers are selected through St. Charles' ACTS of Excellence: Accountability, Caring, Teamwork and Safety program, in which hospital employees nominate co-workers for exemplary performance that positively impacts their team or patients at the hospital. Anyone can be nominated, including support staff, administrators, outpatient and inpatient caregivers, leaders and more. A committee then reviews the nominations in order to select the employees who will receive donated items.