Attention perfect gift seekers and holiday shoppers! We have some amazing spa gift ideas and items in stock now – so you can check everyone off your list! And what better way to gift this holiday season than by encouraging their own self-care practice? Read on for our ultimate Anjou Spa Gift Guide for 2019! 
Why shop at Anjou for the holidays? We'll make your gift sparkle: 
We'll make your gift holiday-ready with our lovely bags and tissue! We also have adorable cards available. Not sure what to get yet? Gift cards are always a sure bet – and we can wrap your gift card for you, too! 
If you are looking for a special holiday deal, and you are a Costco member, click over to Costco.com where you can get two (2) $75 dollar e-gift certificates for only $119.00! 
And now, for the BEST gift guide ever, from Anjou Spa!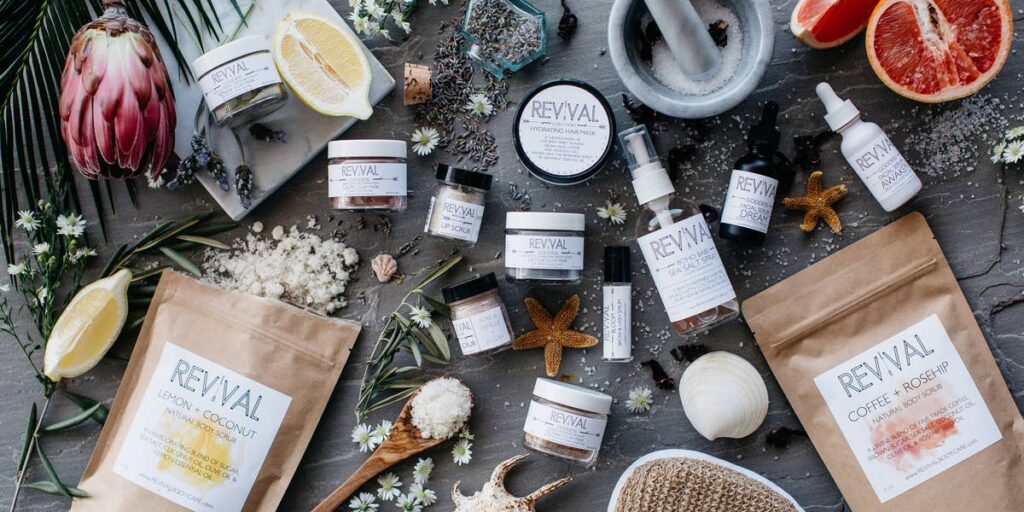 Stocking Stuffers: 
Lush Locks Hydrating Hair Mask by Revival – Talk about a fun extra to do during the downtime of the holiday break. Also perfect for getting those locks ready for holiday parties! Made with Raw Organic Unrefined Coconut Oil, Sweet Almond Oil, Argan Oil, Olive Oil, Castor Oil and Avocado Oils that will deeply penetrate your hair for ultimate hydration and nourishment and stimulate growth. Grapefruit Essential Oil not only smells amazing but helps to treat dandruff and promote healthy hair follicles. It also treats oily hair and promote shine. Cue the holiday music, pour a drink and do a dual treatment with friend or your daughter for extra wintertime joy. 
Detox Goddess Clay Mask by Revival – Why not put on a mask while you bake those cookies or sit down for a holiday movie marathon? Make it a self-care snowed-in evening complete with a detoxing skin ritual. This rich clay mask made with White Kaolin Clay, Bentonite Clay, and Activated Charcoal will draw away impurities and bacteria in the skin while targeting acne and excess oil. Skin will be nourished and purified, leaving you with a clear, even-toned, flawless complexion.
Bloom Brow Lash Serum by Revival – Promotes healthy follicles and softens brittle lashes and brows to improve elasticity. Give your lashes and brows shine, moisture and a healthy appearance with this fun gift that keeps on giving! Active ingredients like Castor Oil, Olive Oil, Vitamin E and Aloe will penetrate into follicles which results in long and thick lashes and full brows.
Immerse French Sel Gris Soaking Salts and Immerse Hawaiian Black Lava Soaking Salts from Revival – Encourage daily mineral intake with a warm bath filled with these mineral-rich salts and aromatic, therapeutic essential oils. Perfect for anyone with aching bones that need a good soak! 
 
Gifts women will love: 
She needs comfort and joy this holiday season. Don't let her down! Get your lady wrapped up in the luxury and comfort of handmade satin robes from Evelina. These beautiful pieces were created to help women find their aaaaah moment amidst the busy-ness of the day-to-day. All materials are high quality, soft and comfy while still ultra-feminine with added lace details and floral patterns. These are not just your "average holiday robe" but a luxurious feeling piece she'll love to put on to make each day start off special.
For some great accessories try satin hair scarves, eye masks and eye pillows by Kitsch. The ultimate in self-care while you sleep, satin keeps your hair smooth and strong and skin's wrinkles at bay. There are also precious heart-shaped rose quartz crystals, honed labradorite and amethyst crystals.
Anjou Spa always has amazing, unique jewelry that you won't find anywhere else. Do you think she's the woman who has "everything"? She can ALWAYS use a fun new piece to add sparkle and intrigue to her outfit.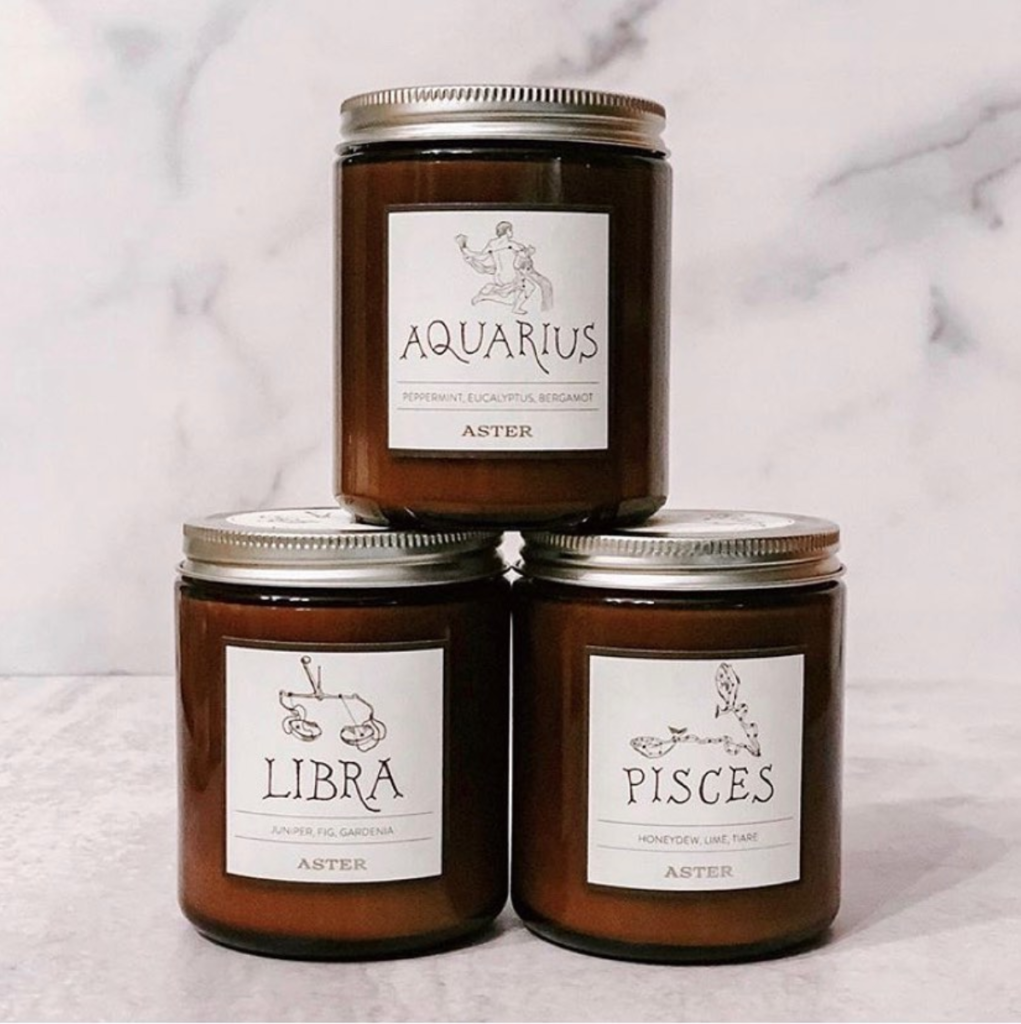 Gal pal gifts: 
They are there with you through thick and thin – and you have that special connection that lasts the whole year through. Show them some love with some cool gifts that deliver on comfort! 
Anjou Spa always carries a fabulous candle selection in scents that will light her up! Illume candles are a steady favorite, and we always order the newest ones for each season. Here's a new one that is sure to spark some joy: Zodiac Candles! Each Zodiac Collection fragrance is thoughtfully blended to complement the unique characteristics of each sign. 
To give her some polish this season, stash some Revival Sugar Lip Scrubs under the tree. These lib scrubs remove chapped, dry skin for a perfectly smooth pout! The perfect primer for lipstick ready lips. Come in and choose from Rose & Vanilla or Cinnamon Sugar. 

Gifts for men or athletes: 
He needs skincare and rejuvenation this season too! Soothe his tired, hardworking feet with Mountain Balm and Pine Salve from local artisan, Leafnbone. Wild-crafted from the local lands of Central Oregon, these products provide a unique immune enhancement. Inspired by forgotten folk remedies, be sure to include this in your winter care routine. Featuring infused wild-crafted Ponderosa Pine resin with other anti-inflammatory herbs into a rich Organic Olive Oil and something he's sure to reach for when the winter cold comes knocking. 
Also for the ultimate at-home massage and deep myofascial release, pick him up a KnotOut massage tool (made in Bend OR!) The KnotOut would be perfect in HIS stocking or wrapped up as a gift. Anyone seeking muscle relief is sure to love a new massage tool to try out in between spa visits. 
If he needs more of a loving touch from someone he's close to, grab some Sacred Earth Botanicals massage sticks and apply them to his tired, aching muscles! Sacred Earth USDA Certified Organic Muscle Rub usees some of nature's most effective healing aids. With organic beeswax, organic hemp seed oil, organic menthol crystals and several organic essential oils – this is not your average salve!
And of course, always an easy, but thoughtful gift, Gift Cards Online! Purchase gift cards on our website and either print or email the gift card for them. And don't forget, if you are a Costco member, go check out that deal at Costco.com where you can get two (2) $75 dollar e-gift certificates for only $119.00!