November Member Gift: Birch Water Purifying Essence
Part of the new Eminence Pure Forest Collection, this moisturizing facial mist pulls all kinds of multi-tasking, skin boosting tasks into one little bottle! 
Replenish skin with a lightweight essence that restores moisture levels. Birch water purifies the skin while botanical collagen increases elasticity and improves barrier function. An essential step that helps the skin better absorb and retain the benefits of subsequent products.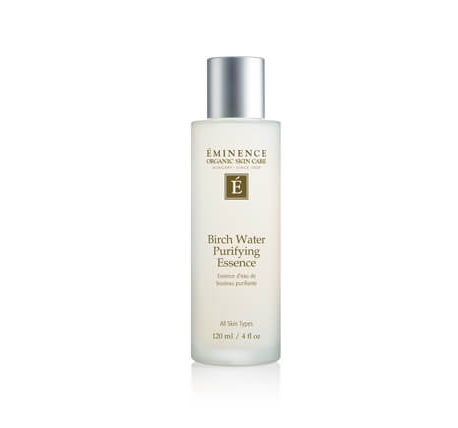 How to use the Birch Water Purifying Essence
Use after cleansing and toning. 
Shake a few drops into the palm of your hand. 
Warm gently in your hands. 
Press into your skin. 
Resume the rest of your routine – try following up with the other products from the Pure Forest collection, including the Snow Mushroom & Reishi Masque and the Reishi Mushroom Moisture Cloud Eye Cream. 
Visible Results include: 
• Replenishes moisture 
• Visibly minimizes redness due to dryness 
• Restores elasticity
• Rejuvenates for more radiant skin 
• Eminence is constantly innovating our product formulations to deliver the best results. 
Key Ingredients: 
Birch Water: nutrient-rich; purifies and hydrates skin, leaving it toned and tightened; helps minimize the visible effects of pollution 
Snow Mushroom: ultra-hydrating antioxidant which enhances elasticity; improves skin barrier function 
Reishi Mushroom: contains a high concentration of polysaccharides which improve hydration; powerful source of antioxidants which help reduce puffiness  
Botanical Collagen: ultimate moisturizer to help skin retain hydration; reduces the look of wrinkles; skin appears tighter, firmer and plumper
We Believe in:        We say NO to:
         
 Organic                
 Parabens            

 Natural                 
 Phthalates

 Biodynamic®        
 Sodium Lauryl Sulfate

 Sustainable           
 Propylene Glycol

Cruelty-Free        
 Animal Testing
Made with Biodynamic® ingredients from Demeter International Certified Biodynamic® farms. 
The Eminence natural, organic and Biodynamic® ingredients may have slight variations from harvest to harvest.
Learn more about the Using the Birch Water Purifying Essence
Come pick up your complimentary November Bend Spa Member gift from our Welcome Desk. Don't forget to ask about the other products in the Pure Forest Collection from Eminence OR book our Pure Forest Facial now!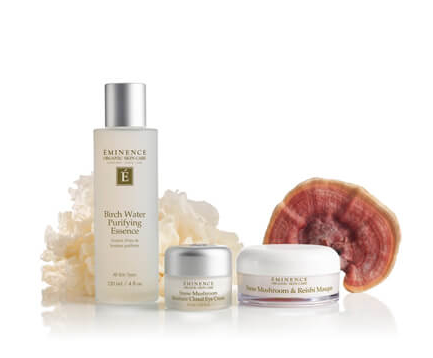 Dial (541) 241-8454 to book your next treatment or book online. Consider other gems, home goods, and organic self-care products when shopping our Welcome Boutique on your way in or out at our new location of 1835 NW Pence Lane, Suite 120, off NW Shevlin Park Road on Bend's westside neighborhood, at the bottom of College Way. Read Anjou Spa Reviews here, and learn more about our Anjou Bend Spa Membership too.