October Member Gift: Snow Mushroom & Reishi Masque
Part of the new Eminence Pure Forest Collection, this masque delivers some pure mushroom skin care magic straight from the forest. What is magical about mushrooms? Mushroom extractions have healing and anti-aging properties; this one in particular also retains hydration, key in this dry climate of Central Oregon. 
This masque also contours and tightens the appearance of your skin, de-puffs and detoxifies. Clay removes impurities while paracress extract assists with a firm and healthy complexion.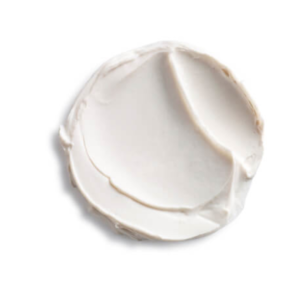 Mix a small amount of product in your hand with a few drops of water and apply evenly over the entire face. The neck and the décolleté can also be treated. Allow to dry for 5-10 minutes. Rinse thoroughly with lukewarm water and use a face cloth if desired. Use 1-2 times per week, or as often as needed.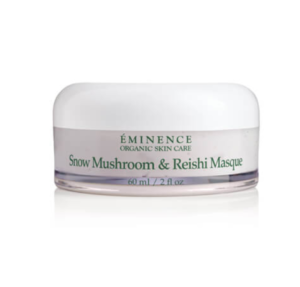 Visible Results include: 
• Skin appears purified and de-puffed 
• Skin is tightened and looks contoured 
• Hydration is retained
Eminence is constantly innovating our product formulations to deliver the best results. 
Snow Mushroom: ultra-hydrating antioxidant which enhances elasticity; improves skin barrier function 
Reishi Mushroom: contains a high concentration of polysaccharides which improve hydration; powerful source of antioxidants which help reduce puffiness 
Birch Water: nutrient-rich; purifies and hydrates the skin, leaving it toned and tightened; helps minimize the visible effects of pollution 
Paracress Extract: enhances the appearance of skin density; helps the skin appear tight and firm; minimizes the look of wrinkles
Caffeine: helps revitalize the skin's appearance 
We Believe in:        We say NO to:
         
 Organic                
 Parabens            

 Natural                 
 Phthalates

 Biodynamic®        
 Sodium Lauryl Sulfate

 Sustainable           
 Propylene Glycol

Cruelty-Free        
 Animal Testing
Made with Biodynamic® ingredients from Demeter International Certified Biodynamic® farms. 
The Eminence natural, organic and Biodynamic® ingredients may have slight variations from harvest to harvest.
Learn more about the Eminence Pure Forest Collection
Come pick up your complimentary September Bend Spa Member gift from our Welcome Desk. Enjoy!
Dial (541) 241-8454 to book your next treatment or book online. Consider other gems, home goods, and organic self-care products when shopping our Welcome Boutique on your way in or out at our new location of 1835 NW Pence Lane, Suite 120, off NW Shevlin Park Road on Bend's westside neighborhood, at the bottom of College Way. Read Anjou Spa Reviews here, and learn more about our Anjou Bend Spa Membership too.