CBD Gifts for Dad 
As you may have seen, the world of CBD products is exploding, especially here in Bend. At Anjou Spa, we love the effects of CBD for soothing sore muscles and chilling us out. We work hard and play hard here in Bend, and CBD is another great product that helps us relax and abates what ails us.
Daily Care: 
We brought in full-spectrum high-quality CBD products because people come to us looking for organic, results-oriented solutions. We offer daily balms and massage creams to use after a long day or working out, tinctures to help sleep or calm down, bath bombs to soak in (and smell great), facial serums and oils that help clear up your skin while hydrate and chap stick that heals your chapped lips. 
Pictured: CBD Bath Bombs ($9), and Lip Balms ($6), Code of Harmony Glo-Berry Glistening Skin Oil ($50) and Salvation Oil Serum ($50).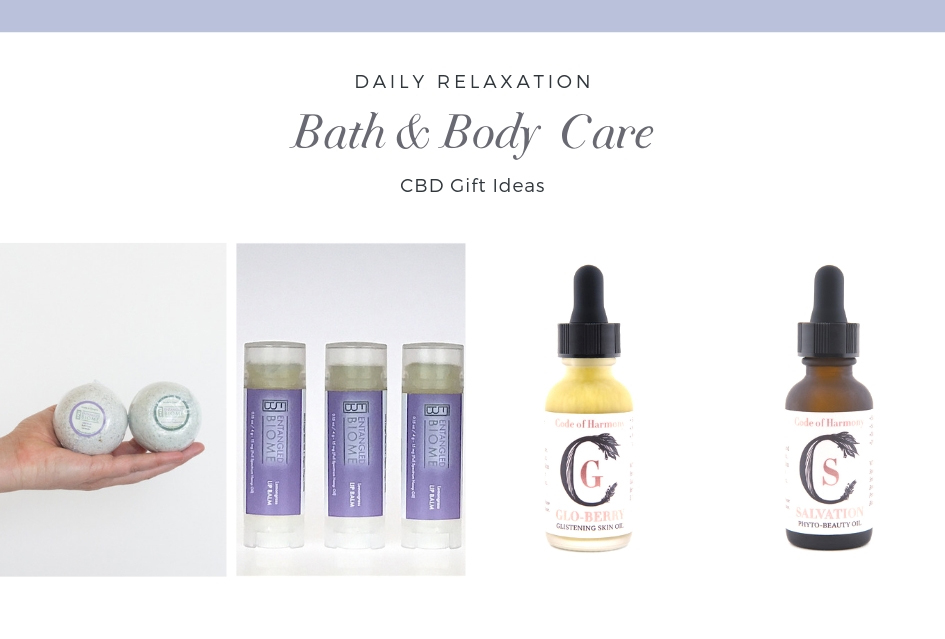 Extra relief:
When the adventures living in Central Oregon are starting to take their toll, reach for relief with these full-spectrum 300mg CBD products. From relief salve and massage cream that packs a punch with Arnica to help you feeling healed and ready for more fun! The tincture will work from the inside out, allowing a calm mind and body.
Pictured: Entangled Biome Relief Salve  (300 mg, $39) and Tincture ($300 mg, $39), Magsoothium Arnica + CBD Massage Cream ($41).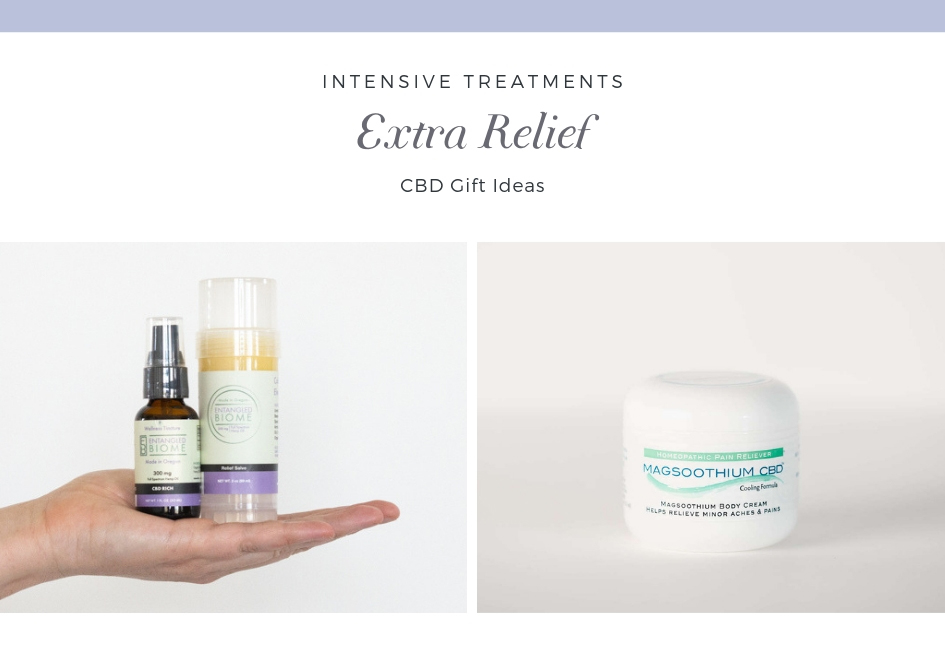 Whatever remedies you (or the person you are shopping for) take care and take heart! Our bodies are amazing healers, and even better when we help them along with the proper self-care. 
We'll make your purchase "gift-ready" when you walk out the door, another bonus to shop for Dad at Anjou! Always an easy, but thoughtful gift, Gift Cards Online! Purchase on our website and either print or email the gift card for them.