Find some aphrodisiac snacks during Valentine's Week… 
This week and this week only, Anjou mixes up our spa snacks to feature some aphrodisiacs. Here is an introduction of what aphrodisiacs are and their history.
For centuries, there has been folklore around food and how it affects us. The folklore is especially strong regarding our, ahem, private lives. Aphrodisiac foods are those that are associated with sensuality. They are named after Aphrodite, the Greek goddess of love and beauty, and many food myths stem from those ancient times. We've selected a couple of aphrodisiac snacks that will be available before and after treatments at the spa to spur romance this Valentine's Day. 
Here are a few tidbits about the most common lovey-dovey foods: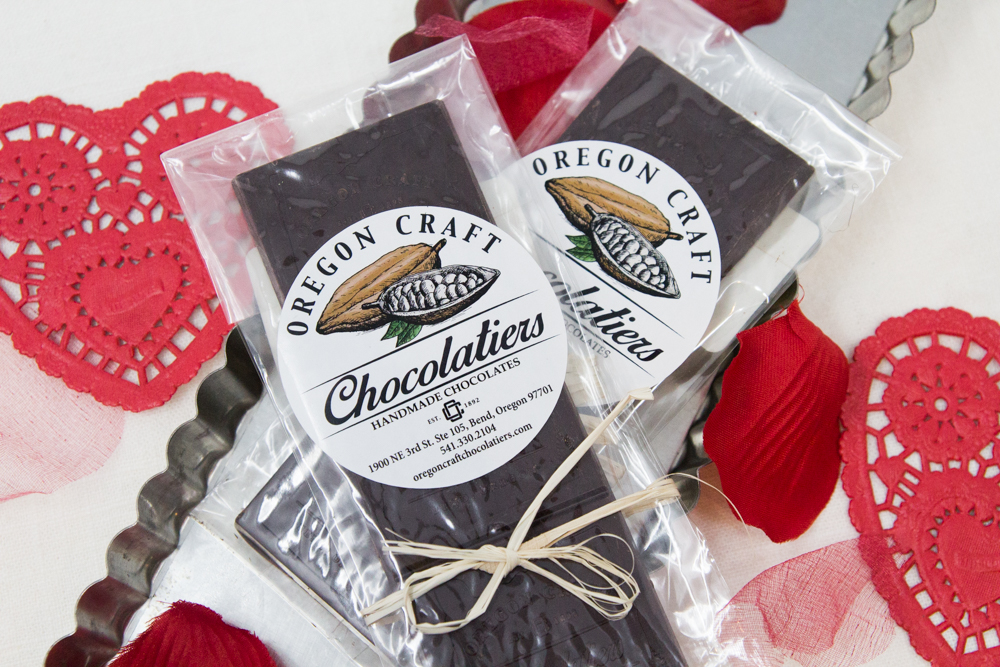 Chocolate:
Chocolate releases "feel good" hormones and chemicals in our brains like serotonin. This sensual sweet has also been used in all kinds of romantic desserts that are often served on Valentine's Day. Chocolate covered strawberries, flourless chocolate cake, or even just a nibble or two from a high-quality chocolate bar (like Oregon Craft Chocolatiers) will give you a little brain mood boost, if not something more.
Bonus: we've brought in Oregon Craft Chocolatiers truffles and chocolate bars, the bars are now available for sale in our Welcome Boutique! Take some home to your honey this v-day.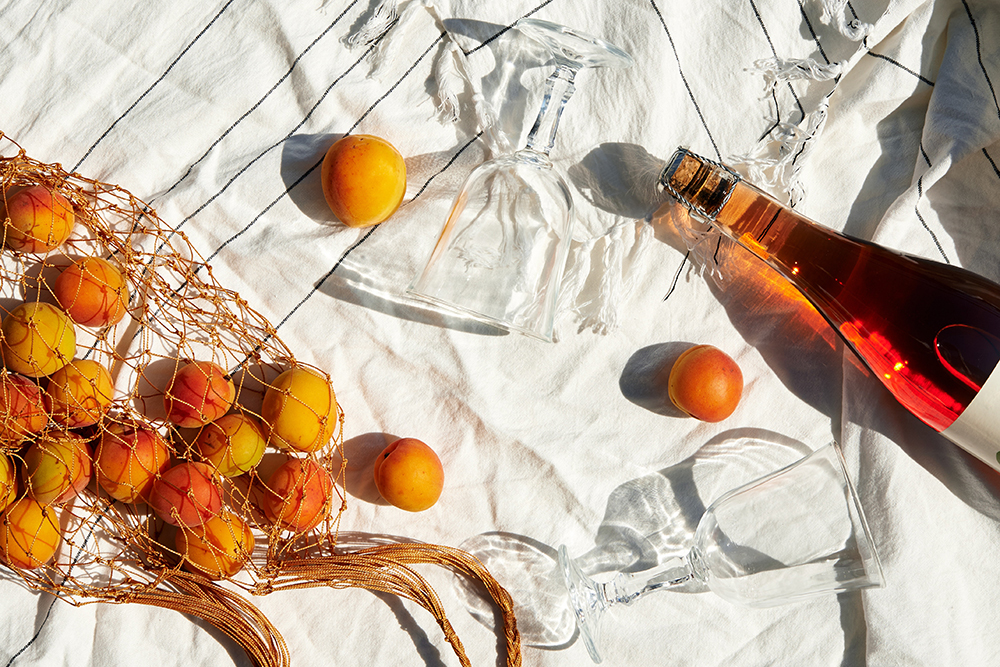 Apricots:
Apricots are a seductively soft little fruit is packed with beauty-enhancing nutrients (a single serving of fresh apricots provides over 50% of your daily intake of the powerful antioxidant beta-carotene). Fresh or dried, they are also a good source of iron, a key nutrient for fertility in women. To take it even further, they have vitamin E (aka the sex vitamin), vitamin A and fiber.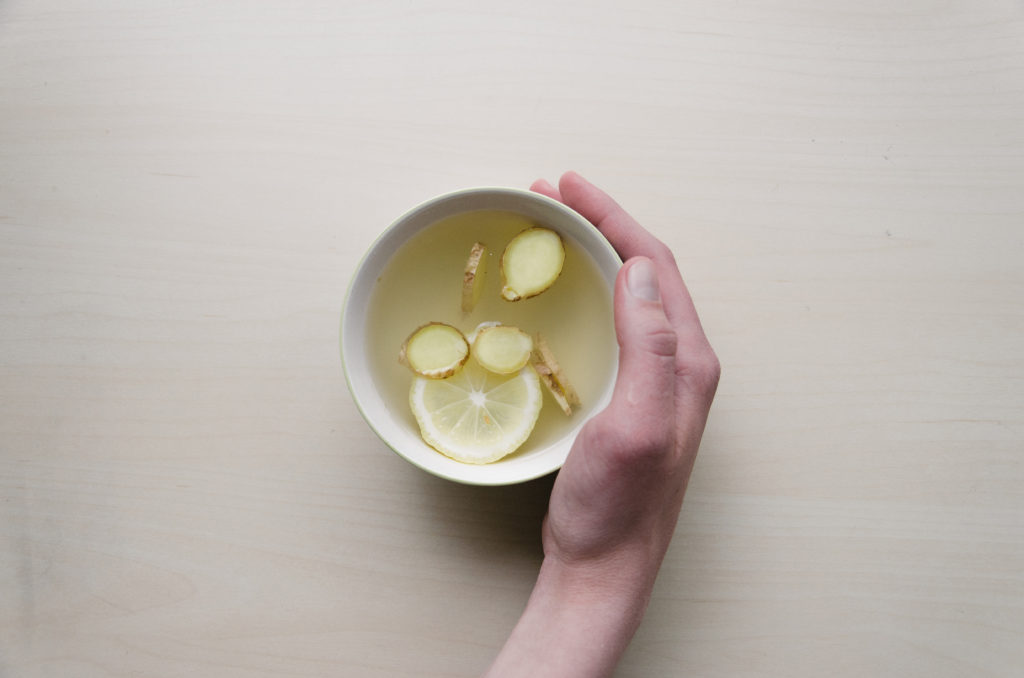 Ginger: 
Warm and spicy ginger will get your blood pumping – and you'll need that before you head off to the bedroom! In addition, it is said that ginger can invigorate the weary and cure queasy stomachs, both of which are sure-fire ways to bring any kind of lovemaking to a screeching halt. So why not nosh on some ginger as a preventative measure? Pssst, candied ginger is a great delivery system if you're not into raw ginger. 
French legend and mistress to King Louie XV, Madame du Barry is said to have made a practice of serving it to her lovers. Why? Because it was said to drive all, including her most famous lover, Louis XV, to a state of complete and utter submissiveness. Hmmmm….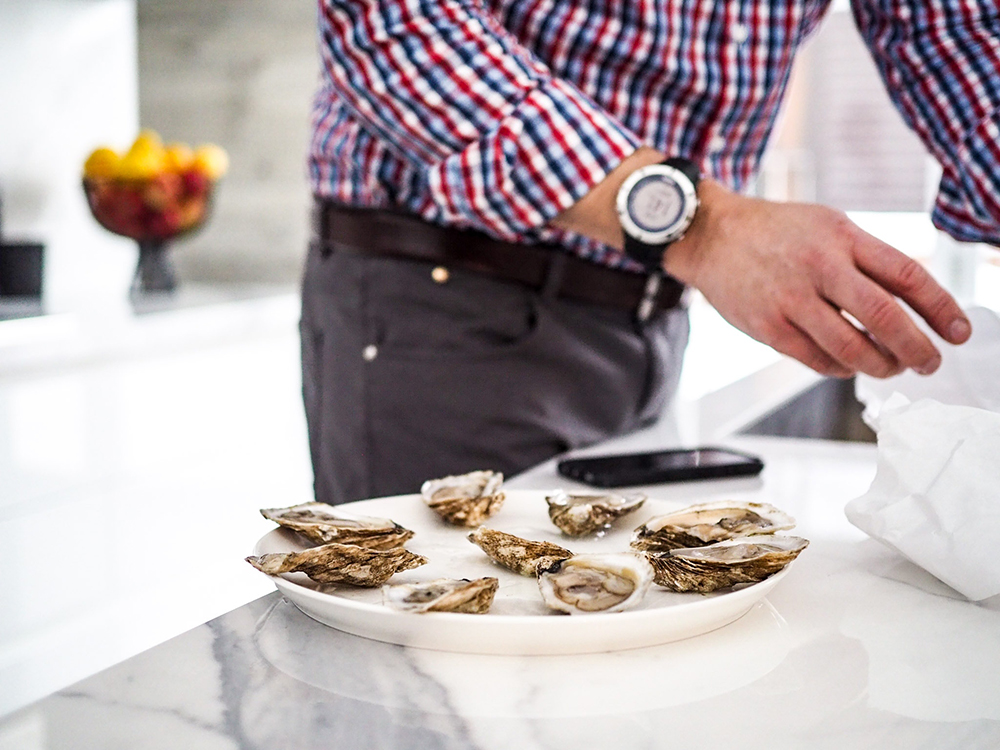 Oysters and seafood: 
Aphrodite herself was often portrayed emerging from a clamshell, and so it follows that clams and oysters are foods that will get you in the mood. In 2005, some interesting research came out showing that there are indeed two unusual amino acids found in oysters that were shown – at least in animals – to increase testosterone production (which does increase desire). What do you think? Do oysters get you in the mood? Alas we will not be serving oysters at the spa, but swing by Newport Market afterwards to get some for home!
Some foods are just asking for it… 
There are other foods that get a reputation for being sexy simply because of their shape and size (giggle)… a few that come to mind are bananas, carrots, asparagus, figs, and artichokes  – which all bear some resemblance to genitalia. This may seem a bit infantile in our sophisticated times, but it isn't difficult to turn our caveman brain to matters of love, especially with a bit of visual prompting.
As you can see, experiencing aphrodisiacs is a great way to boost your Valentine's mood! Stop by Anjou Spa for your taste of some sensual treats, or consider booking a Dynamic Duo massage so you can both be totally relaxed and blissed out before your big Valentine's date.
Use Anjou Spa as your daytime escape! Call us at (541) 241-8454 or book online to schedule your next self-care treatment. Read more about Anjou Bend Spa Membership and sign up to receive exclusive member specials and samples.