She's got style she's got grace…
So show her how much you love her. A little gift of pampering is one she's sure to savor and will make her feel like a queen. Read on for some ideas!
Spa Gift Card
The "can't-lose" gift is a gift card. Purchase online, or come in the spa to add gifts. We'll wrap it up for you so it's gift-ready!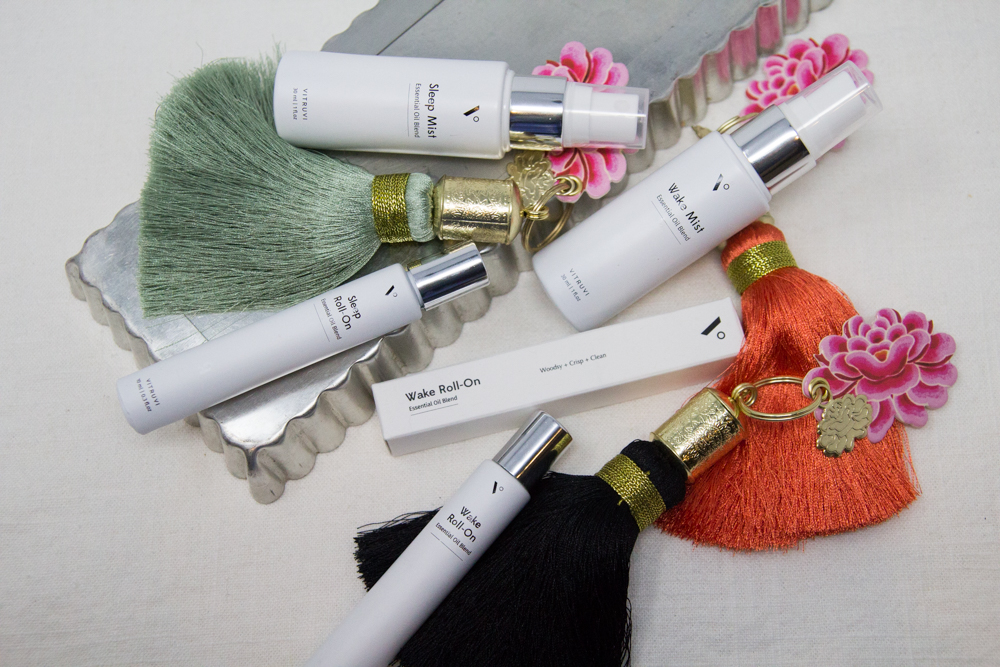 There for her, morning and night
To energize her at the start of the day, select a "Wake" roll-on or mist from Vitruvi. A blend of essential oils that is designed to invigorate her morning routine. With eucalyptus, black pepper, bergamot,  and juniper, the mist is great for a quick spritz while the roll-on is perfect for throwing in a bag or traveling and great for helping to sync up to new time zones and new places.
Perhaps she needs some help winding down at night? The same roll-on or mist from Vitruvi also comes in a "Sleep" blend and is a beautiful way to help establish a healthy bedtime ritual. This elegant blend of lavender, frankincense, ylang-ylang, chamomile, and vetiver essential oils is a unique take on a more traditional bedtime blend. Created to smell like fresh warm linen sheets, it's great for keeping a consistent PM routine (which our adrenal glands love), regardless of where you end up falling asleep.

Pair gifts with a tassel
For a pop of color in her life, add a keychain or luggage tassel to any gift. They'll distinguish important items like keys and luggage, these tassels make a great pairing with any beautiful blend and scent you choose for her. There is a colorful selection at the spa today!

Bling Bling
You won't find the typical earrings here! We have unique and local artisans featured in our Welcome Boutique. Our newest addition, Loop Jewelry, from Portland, Oregon, is available in the Welcome Boutique now! These fun and quirky Art Deco-inspired earrings and necklaces will have her saying Oh La La. Check out all our jewelry selections – more than one may just catch your eye and capture her heart. 

The scent of a woman
These Made by Yoke perfumes are made by yoga teachers, meditation teachers, and wellness practitioners – with balance and holistic Ayurvedic principles in mind. These eye-catching perfume oils (they have little bits of flowers and herbs in them) are mindfully made and sealed with intention – a thoughtful play on the classic perfume gift. She'll be delighted!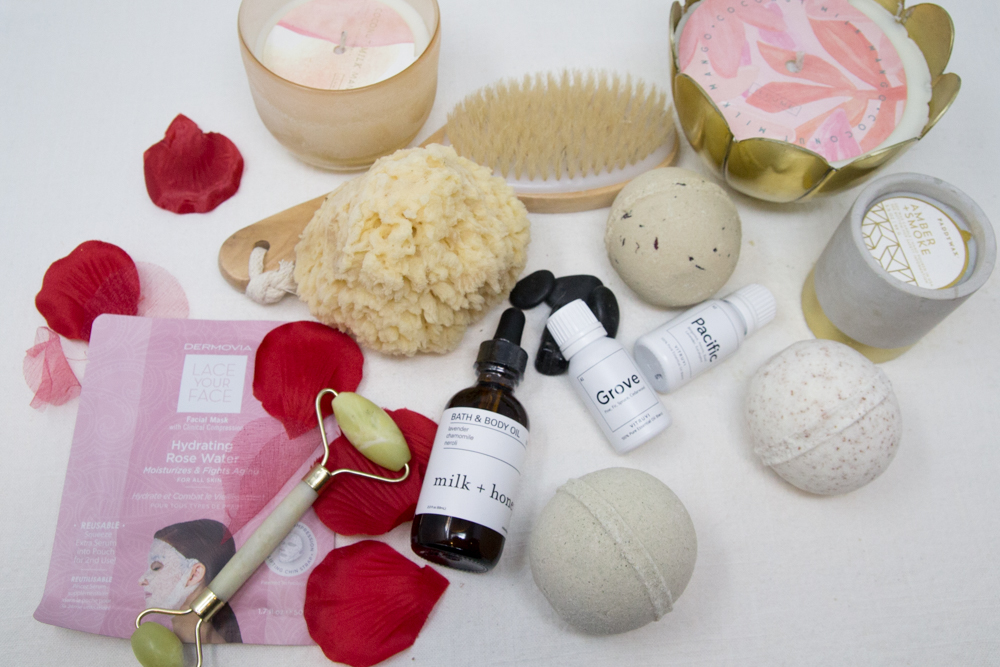 Upgrade her bath routine
Is she quite the bathing beauty? Upgrade her bath time with our luxury bath products – all curated from companies that we've selectively vetted based on whole, natural ingredients and care for the environment. S L A B bath bombs and soap, Illume or Paddywax candles, Vitruvi diffusers and essential oils, natural sea sponges, Milk+Honey bath soak and milk soak, and for after, mists, body oils, moisturizers and roll-on perfumes Made by Yoke, are all available!
Slough off that dry skin with a natural sea sponge, and then cleanse with Slab soaps and bath bombs – both are richly scented and locally made in Oregon. While soaking, a sheet mask and jade roller will be the perfect ritual that feels great and while deep cleansing your skin.
Next, she can re-hydrate her skin with a moisturizing body oil from Milk and Honey, or an Eminence Apricot or Wildflower Ultralight oil.
For a versatile gift that will calm her all day long, choose one of these modern oil diffusers from Vitruvi. They are perfect for a spa-like setting at home. Don't forget to pick up an essential oil or two to use with the diffuser! Anjou's boutique has a range of bath items for a beautiful, thoughtful Valentine gift to take home. Our wonderful Welcome Desk staff will help you select some items, if needed!

Valentine's Day Treatments
Did you see our extra cozy Hygge Valentine's Day specials? Check them out and book her something special to show your love. These services will swaddle her with comfort and love. 
Gift Anjou Spa as her daytime escape! Call us at (541) 241-8454 or book online to schedule her next self-care treatment (or yours!). Read more about Anjou Bend Spa Membership and sign up to receive exclusive member specials and samples.