Ready to channel your inner elf? Try stuffing some stockings with these new products, fresh in the Welcome Boutique at Anjou Spa!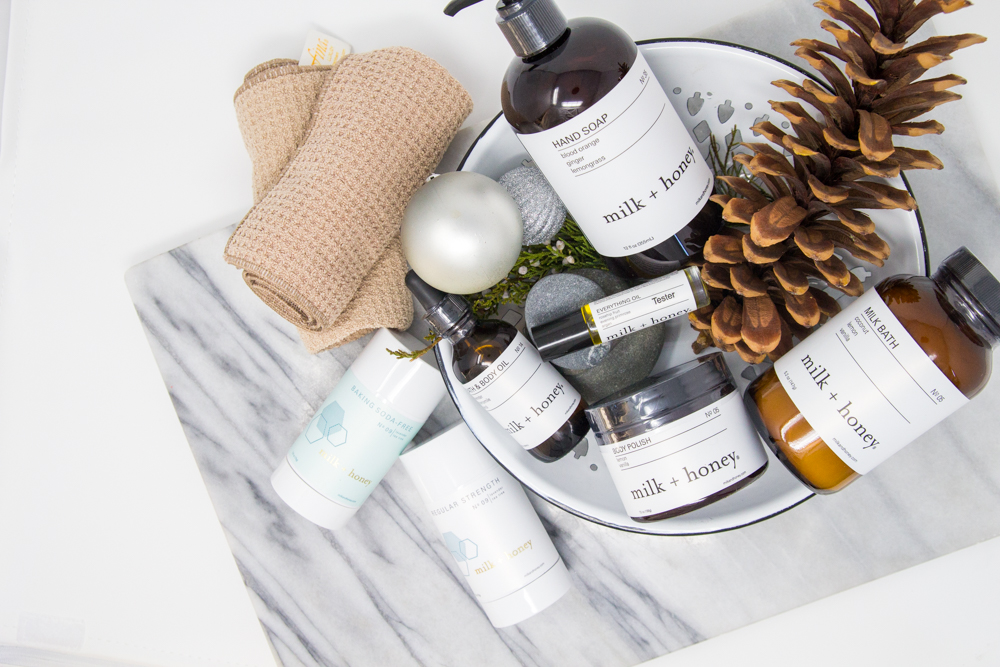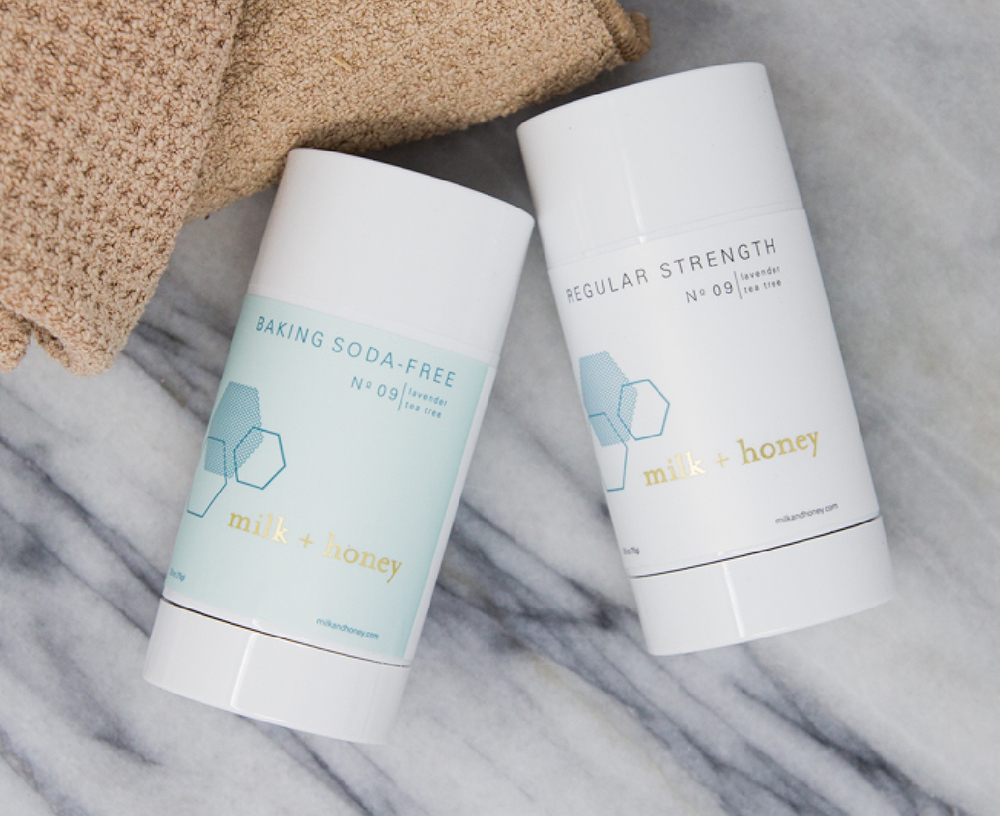 Milk + Honey 
The whole Milk + Honey line is going to make your skin feel oh-so-fine. Anjou even has their natural deodorant to try (and the baking soda free one has been a hit with our staff!). Made by a spa with spa-quality ingredients, you'll want to make sure your guest bathroom (and yours) is stocked up with these babies. We're also carrying milk bath, soaking salts and body oil from this luscious new line!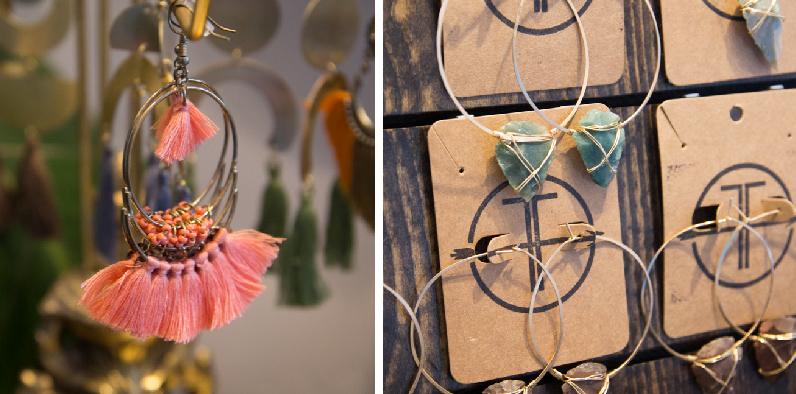 Jewelry 
Dingles and dangles that will make you sparkle this year – and into the next. We've got new jewelry from India, unique resin and wood designs from Branch + Barrel, and locally-made ear bars and hoops from Fletch + Feather. Something for everyone!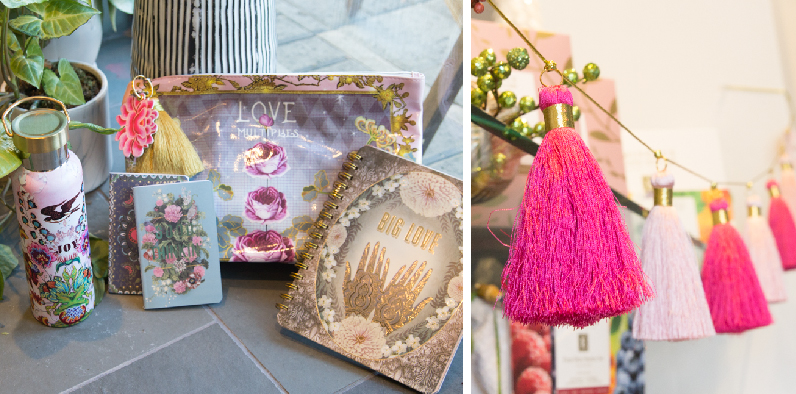 Papaya Art
This super fun and cheeky Oregon brand is perfect for adding some flair to your purse or night table. Waterbottles, notebooks and cards, and colorful tassels that brighten up your purse or keys and Christmas tree – have you seen the fun garlands? Oh my. Pair a tassel or notebook with an Anjou Spa gift card and your shopping is done! These are great stocking stuffers.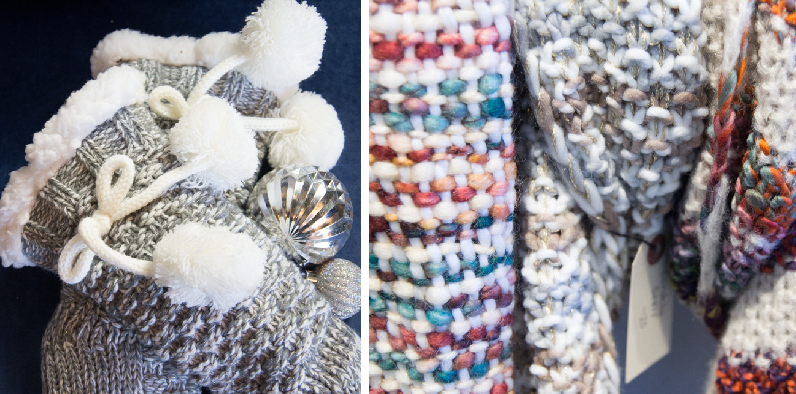 Scarves, hats + slipper socks
Cozy and warm, soft and plush, that is the very definition of these slipper socks! If you must leave the house, we recommend our new hats and scarves in gorgeous colors and soft knits to keep you warm. Styles selected so both women and men can enjoy them!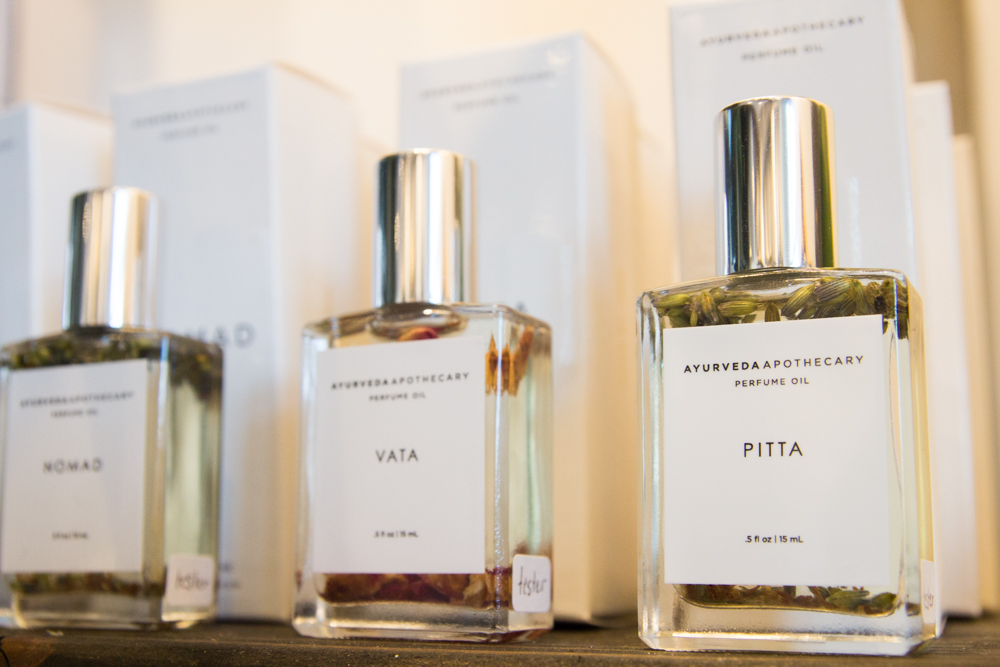 Made by Yoke Perfume
Need a little balance in your fragrance? These Made by Yoke perfumes are made by yoga teachers, meditation teachers, and wellness practitioners. Crafted with ayurvedic principles, these perfume oils are mindfully made and sealed with intention. A thoughtful play on the classic perfume gift.

Air plants and wreathes
Deck those halls (or walls) with some air plants and wreaths. Bring joy and simplicity to your home with these plants! Air plants are for inside-only but are very low maintenance. These also make a fantastic hostess gift. 

Paddywax Candles
Richly scented in creative pairings and hand poured in attractive containers, these are the candles you'll want to light all winter long. Anjou has several styles and scents to pick from, so come in and let your nose lead you. Bonus: the containers double as planters!

Stocking stuffers
Raid our sales and find items for $10-25 each! Fill up stockings with self-care items, or check off those people on your list that you need to gift a little something (i.e. teachers, childcare providers, co-workers…). Huge value with these savings!
Call us at (541) 241-8454 to schedule your next treatment or book online. Consider home goods, organic self-care products, and other gems when shopping our Welcome Boutique at our new location of 1835 NW Pence Lane, Suite 120, off NW Shevlin Park Road. Read Anjou Spa Reviews here, and learn more about our Anjou Bend Spa Membership too.