Ho Ho Ho Holiday Specials at Anjou Spa!
Holidays are special because they conjure up smells, sights, and sounds of nostalgia and memories that make you smile. Anjou Spa has three-holiday treatments of massage, facial and nails to help you do just that. Read on to see what they are and then book your treatment now by calling 541-241-8454.
Holiday Massage Special

'Baby It's Cold Outside' Massage 90-min, $150
Warm up them bones! Featuring our amaaazing 90-min STICKS AND STONES MASSAGE (heated bamboo sticks for stretching and melting tightened connective tissue and hot basalt stones) with a special warming cinnamon massage lotion for back and lower legs. During the massage, breathe in Christmas-Tree scented essential oil and as we drape extra hot towels on you and play Frank Sinatra's Christmas music in the background. You'll get a warm cup of cocoa at the end of the massage to enjoy, as well as a take-home organic and nourishing soap, just for you. Relish the season with this holiday classic!
Call to book: 541-241-8454
Holiday Facial Special

Blue Holidays Facial 60-min, $110
This blueberry, cranberry and pomegranate facial extravaganza is applied while Elvis and holiday classics play in the background. Vitamins C and E naturally help remove dead surface cells and stimulate new cell growth, and stimulating cinnamon gives your skin a rosy glow even Santa would be envious of. Hot cocoa in the Lounge post-treatment will complete your relaxation. Take home a luxurious, nourishing soap as a final flourish to your holiday fun.

Call to book: 541-241-8454
Holiday Nail Treatment Special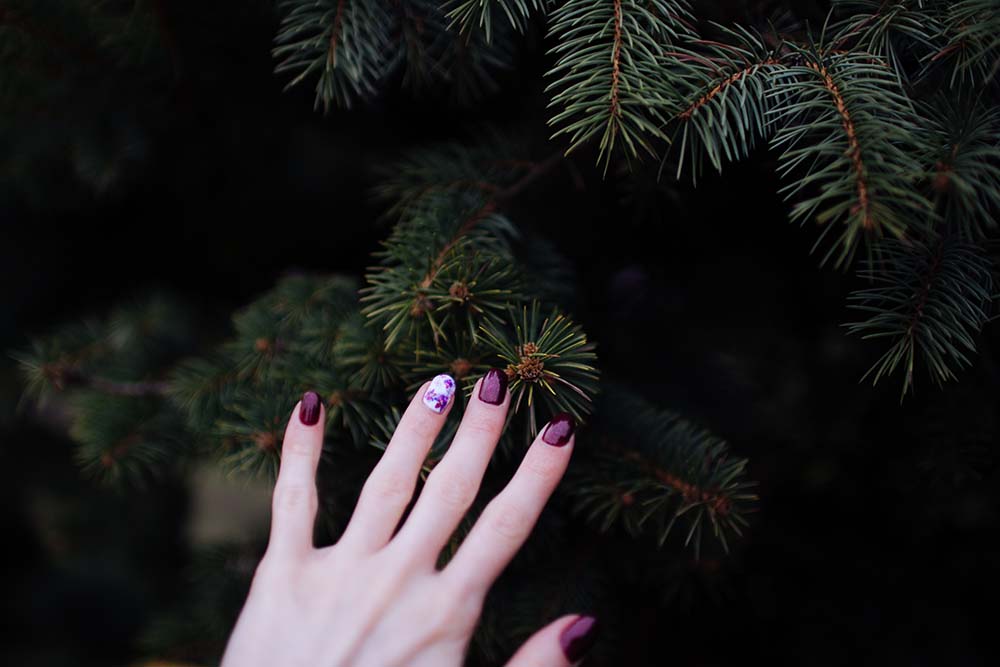 Cranberry Mimosa Pedi – $58, Gel Mani – $55
Get a holiday-fresh Pedi or Gel Mani for all those parties . . . our cranberry mimosa nail treatment with cranberry and blood orange sugar scrub and orange body butter will get you in the holiday mood! Served with champagne and cranberry juice and triple sec (or beverage of choice) during your service. Take home a special organic and nourishing soap, a holiday flourish just for you.
Call us at (541) 241-8454 to schedule your next treatment or book now online. Consider home goods, organic self-care products, and other gems when shopping our Welcome Boutique at our new location of 1835 NW Pence Lane, Suite 120, off NW Shevlin Park Road. Read Anjou Spa Reviews here, and learn more about our Anjou Bend Spa Membership too.