Anjou Spa recently held a self-care event for the Bend Boss Babes, a networking group of women business owners in Bend, Oregon.
We caught up with Holly Roberson, owner of with Soul Social Media, and co-founder of Bend Boss Babes, after the event to get her thoughts on the evening and some self-care tips.
So what is Bend Boss Babes? Holly describes it as "an intentional group of women in Bend that are rockin' their businesses as entrepreneurs. We are a dynamic group of Creators, Makers, Movers, and Shakers committed to empowering one another, sharing resources, and staying positive in a collective atmosphere."
Holly co-founded the group in the Fall of 2016, with Samantha Barsky, owner of both Giftify and Notify, as a way to connect women in person and forge authentic relationships within a supportive community.
The Bend Boss Babes mission becomes: Connect. Collaborate. Contribute. Create. 
For anyone that juggles work, family and friends, and other community engagements; life can be hectic and time for self-care tends to fall to the bottom of the to-do list (or drop off completely).
That's exactly why the Bend Boss Babes reached out to Anjou Spa to have a self-care event after hours.
"Spa Night at Anjou was an idea I had to bring a little more intimacy, connection, and self-care to the larger group, in a place where we could feel nurtured and have a more relaxed time together. As one woman put it, "There's something about sitting around in your robe with no clothes on underneath that really helps to let your guard down."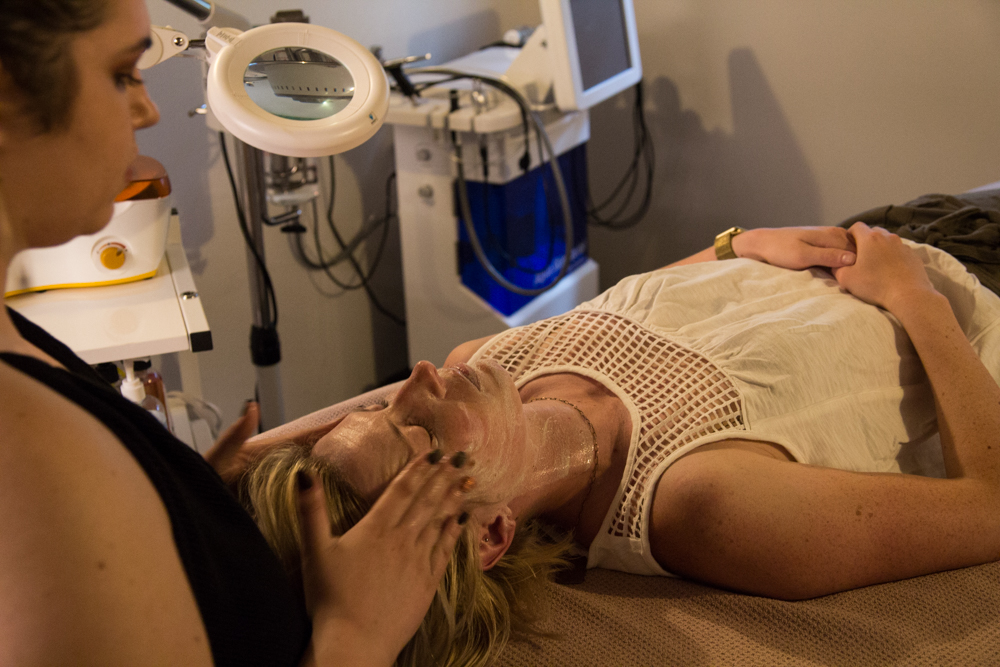 The best things about having a spa night at Anjou? Holly says it was the surroundings of the spa, which feel "regal, warm and intimate" and the level of service they received. "From the prep staff that helped set up our event to the massage therapist and esthetician that provided services, to the owner herself… everyone was friendly and welcoming. If you visit Anjou Spa once, you will certainly make it a priority to go back!"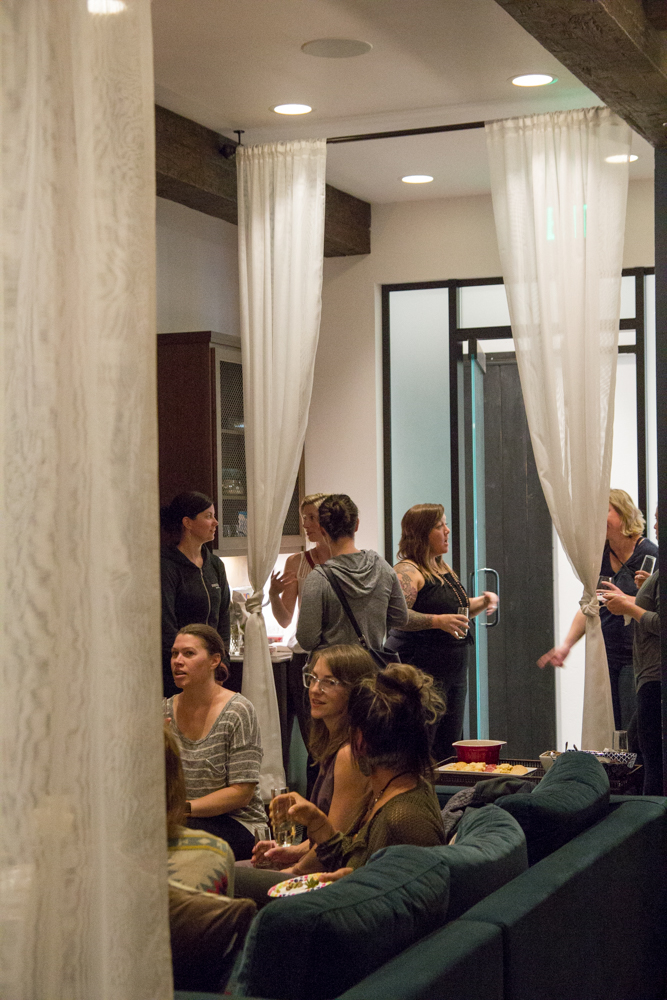 Anjou was a natural fit for hosting an event for the Bend Boss Babes – self-care as an entrepreneur can be a struggle, but it's the goal of the group to be a good model and avenue for creating a self-care practice.
Tips for making self-care a priority:
Positive self-talk
By making positive self-talk a regular and automatic part of your internal vocabulary, your self-care routine will naturally grow from there. Holly describes it as valuing yourself at every turn. Being an entrepreneur is a dynamic experience and no two days are alike, which is why having a foundation of self-love, acceptance, and celebration is so important. It's helpful to take a moment every day to "exclaim from within that you are worthy of all the awesomeness coming your way, noticing all of the life-lessons you are mastering and for even showing up as independent business owner."
Own it, believe it, breath it in, and then carry on.
Consistency in a self-care routine
Doing a daily or weekly self-care practice will make the most significant impact. Identify what works for you, and do it on a regular schedule just like you would perform any other maintenance task. This will help you avoid a burn-out or break down, just like taking regular care of your car.
Get out of the office and go solo
Self-care can include connecting and celebrating with others, but really, the magic happens when you do something solo that nourishes you.
"This may be a daily movement practice, quality time unplugged from your digital world, writing, reflecting, or reading, or just sipping coffee in a space you love that isn't your office/studio." The key here is also to get out of your workspace so that you are taking a physical and mental break from all the "work energy" that is in that space.
Need a day of self-care with some of your favorite people, or even just all on your own? Take a timeout, and get grounded at Anjou Spa.
Call us at (541) 241-8454 to schedule your next treatment or book online. Consider home goods, organic self-care products, and other gems when shopping our Welcome Boutique at our new location of 1835 NW Pence Lane, Suite 120, off NW Shevlin Park Road. Read Anjou Spa Reviews here, and learn more about our Anjou Bend Spa Membership too. Book your next event at Anjou Spa and enjoy the mental and physical recharge time with your closest friends.