Shower. Steam. Shower. Sauna. Creating a spa ritual of hot and cold hydrotherapy will prepare your body to receive a massage–leaving the muscles relaxed and supple, ready to be benefitted.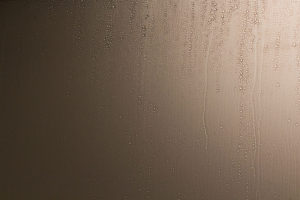 Our brand new 3,000 sq. ft. spa facility on Bend's westside offers both a steam room and hot sand infrared sauna where, when combined with a cold shower in our locker room, you can enjoy the benefits of high contrast hydrotherapy at each spa visit.
Benefits include relaxing the muscles, lowering your heart rate, helping with circulation and digestion and promoting better sleep. The endorphin rush you feel after immersing yourself in extreme hot-then-cold temperatures will feel as if it just did a big workout, because in essence it did–all of your senses get heightened in these elements.
Pre-Massage Ritual at Anjou Spa – Hot Sand Sauna Room & Steam
Find a moment to enjoy Bend's hottest secret; the Hot Sand Sauna Room as a pre-massage ritual. You can also enjoy this ritual on its own without booking a service, as a 2-hr. facility visit. Read our full spa menu here.
Rise

in a temperate shower and slip into the light, striped robe

Steam

for 5-7 minutes in our wet steam room

Cold

shower follows

Sauna

in the Hot Sand Sauna Room for 10-15 minutes
Extra credit for the strong of heart: repeat steps 3-4 for a full 45-min Ritual embracing high contrast hydrotherapy.  Turn down the temperature for the final cold shower before finishing in the sauna.
This is a great experience if booking the 'Me Time' Ritual, which is created to do at your own pace while using the spa facility to find peace of mind.
Call us at (541) 241-8454 to schedule your next treatment or book online. Consider home goods, organic self-care products, and other gems––like massage tools for self-massage––when shopping our Welcome Boutique at our new location of 1835 NW Pence Lane, Suite 120, off NW Shevlin Park Road. Read Anjou Spa Reviews here, and learn more about our Anjou Bend Spa Membership too.