Dads… they help fix our cars, they help us build tree houses, or maybe they hold the secret trick to setting up the best living room fort. No matter what you call on Dad for, June is a month to celebrate who and what your dad means to you!
Make dad's day and book him the "King for a Day" special at Anjou Spa that is sure to ease his tension and wash away some worry lines.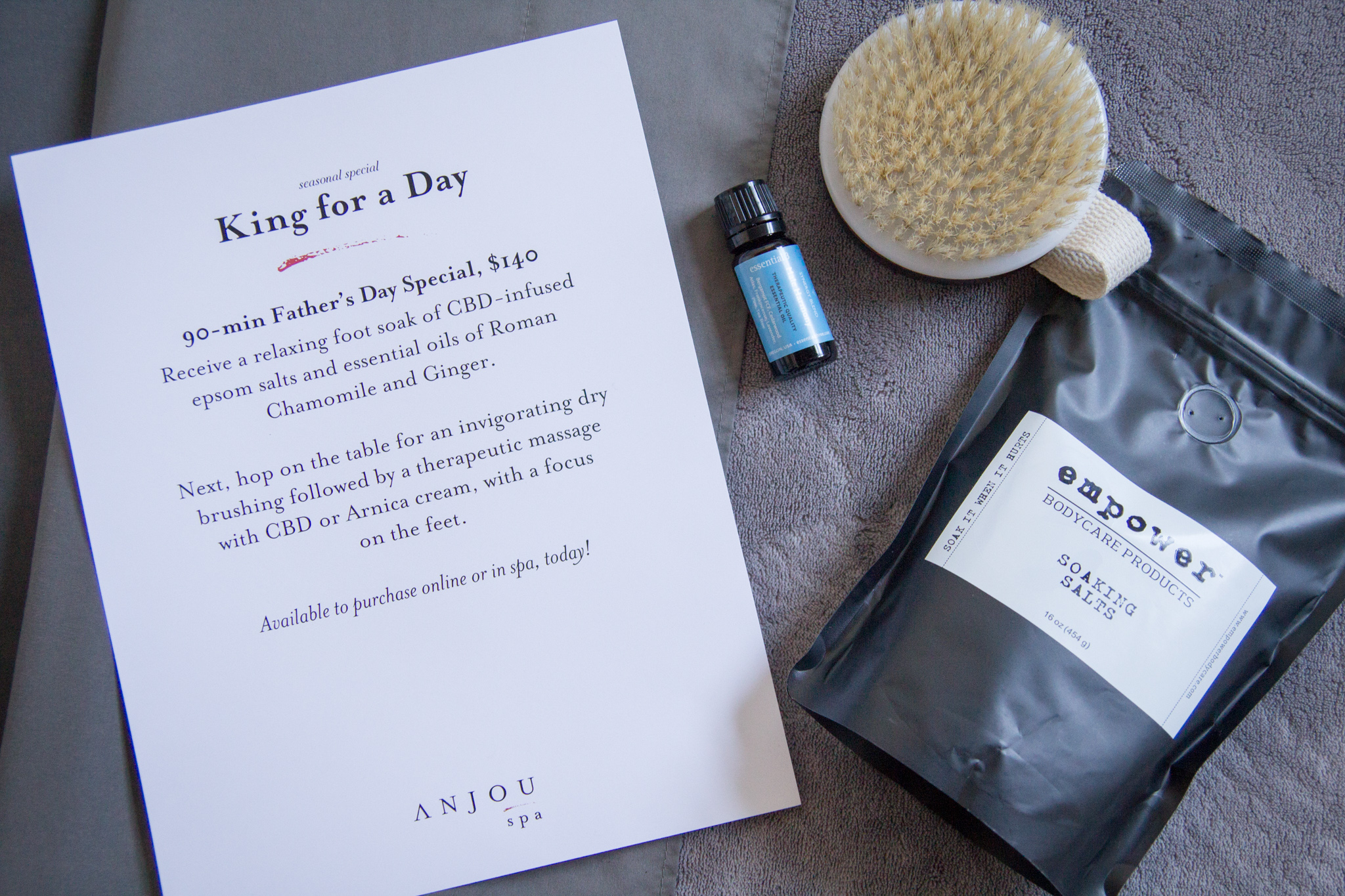 "King for a Day"— 90-min massage includes a pre-massage foot soak with

CBD-infused epsom salts
with Chamomile, Ginger, Bergamot, and Wintergreen essential oils. Followed by an invigorating dry body brushing and foot-focused and body massage with either CBD or Arnica cream. 
With the Men's Menu at Anjou Spa, you can customize dear ol' dad's visit with even more specialized services. While they're here, dads can take advantage of all the extras we have at Anjou — from the steam room to a choice local brew or kombucha.
Father's need pampering too! Book the 90-min King for a Day special for dad this Father's Day for $140 and let dad know just how cool you (still) think he is.
Call us at (541) 241-8454 to schedule your next treatment or book online. Consider home goods, organic self-care products, and other gems when shopping our Welcome Boutique at our new location of 1835 NW Pence Lane, Suite 120, off NW Shevlin Park Road. Read Anjou Spa Reviews here, and learn more about our Anjou Bend Spa Membership too.